WEM Jazz Night 2019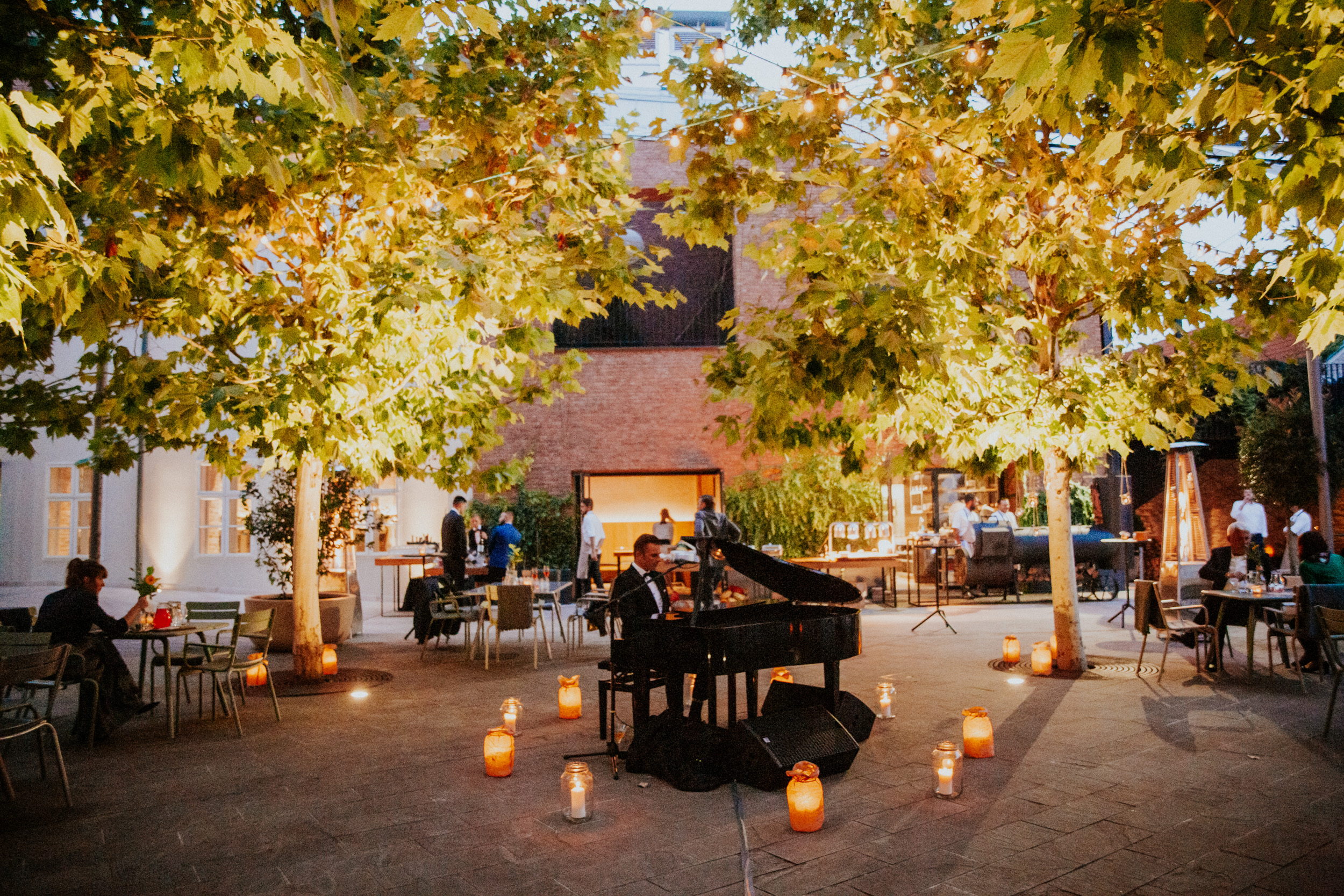 More than a year has passed since we met at a pleasant jazz event in Bratislava and it's time to listen again to the relaxing tones of the piano with a glass of good wine. The tradition we want to create with this event is primarily based on great people, but a pleasant space must not be missing either. This year we chose a beautiful courtyard in Trnava where the Academy restaurant is located.
The beautifully renovated courtyard created a family atmosphere where you could listen to the tones of the piano and the unmistakable voice of the English rebel Jon Nickol while watching the bartender Erik Lorincz mix one of his legendary drinks. The duo, who know each other very well from the time when they both worked in London's American bar of the Savoy Hotel, can transport the soul between the clouds of relaxation and well-being.
Academy chef Lukáš Hesko and his team took care of the food, whether it was soft bread with homemade butter, which reminded everyone how much beauty is found in simplicity, but also the entire evening menu ended with small, but even tastier burgers. Served this year in an unconventional buffet style, it created many interesting conversations.
For those of you who were not at this event, but also for those who were and want to remember the atmosphere of this evening, in addition to pictures, we have also prepared a video, which you can watch below. We are already looking forward to seeing you again next year!